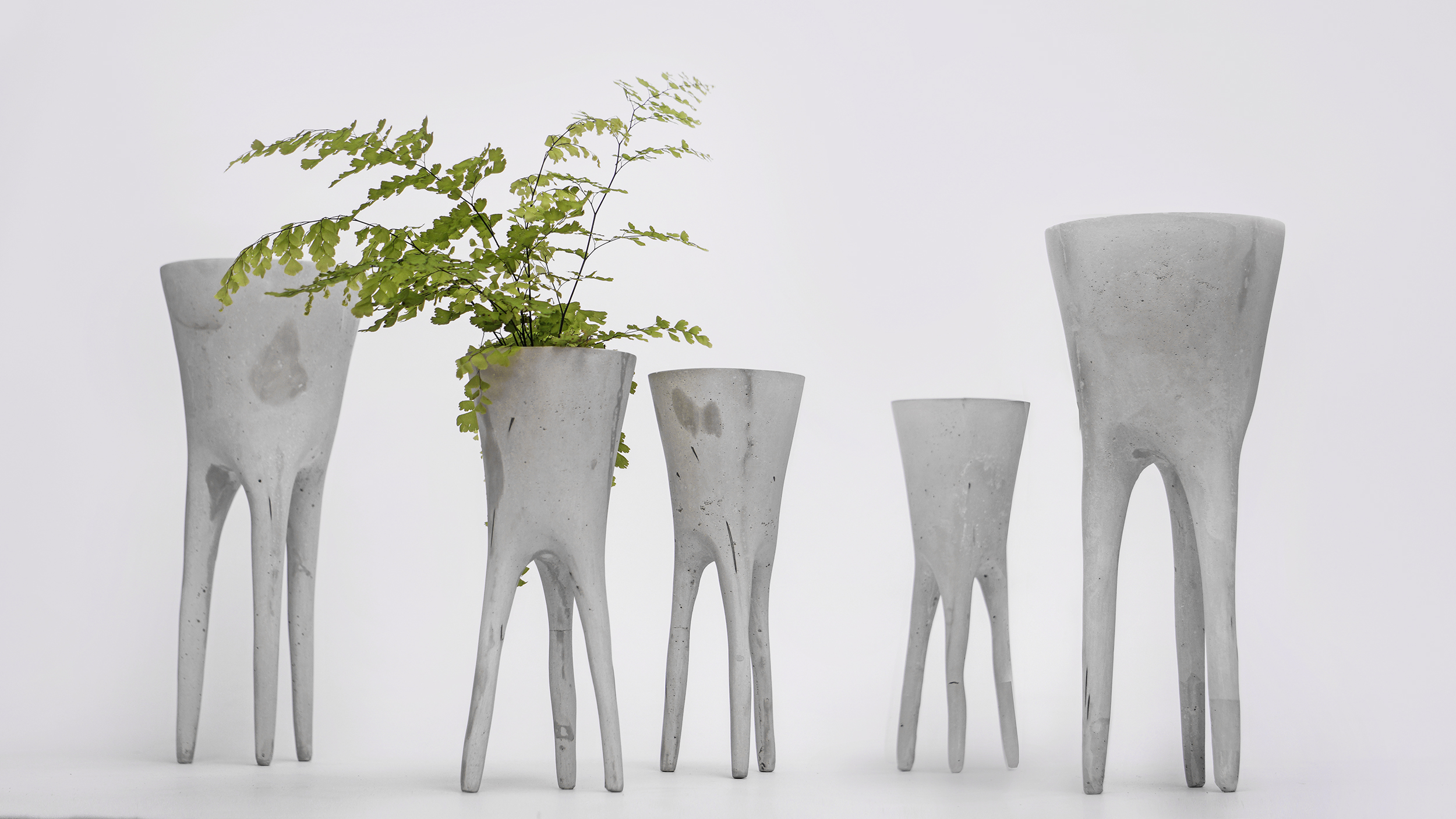 Radix is a collection of flowerpots in a special collaboration with graphic designer Anna Falco. Concrete flowerpots, characterized by its organic shaped three-footed base, that simulate the roots of a plant. Intentionally merging the pot as part of the plant. Two elements, one artificial and the other natural, that always go hand in hand whilst talking about interior spaces, now become one.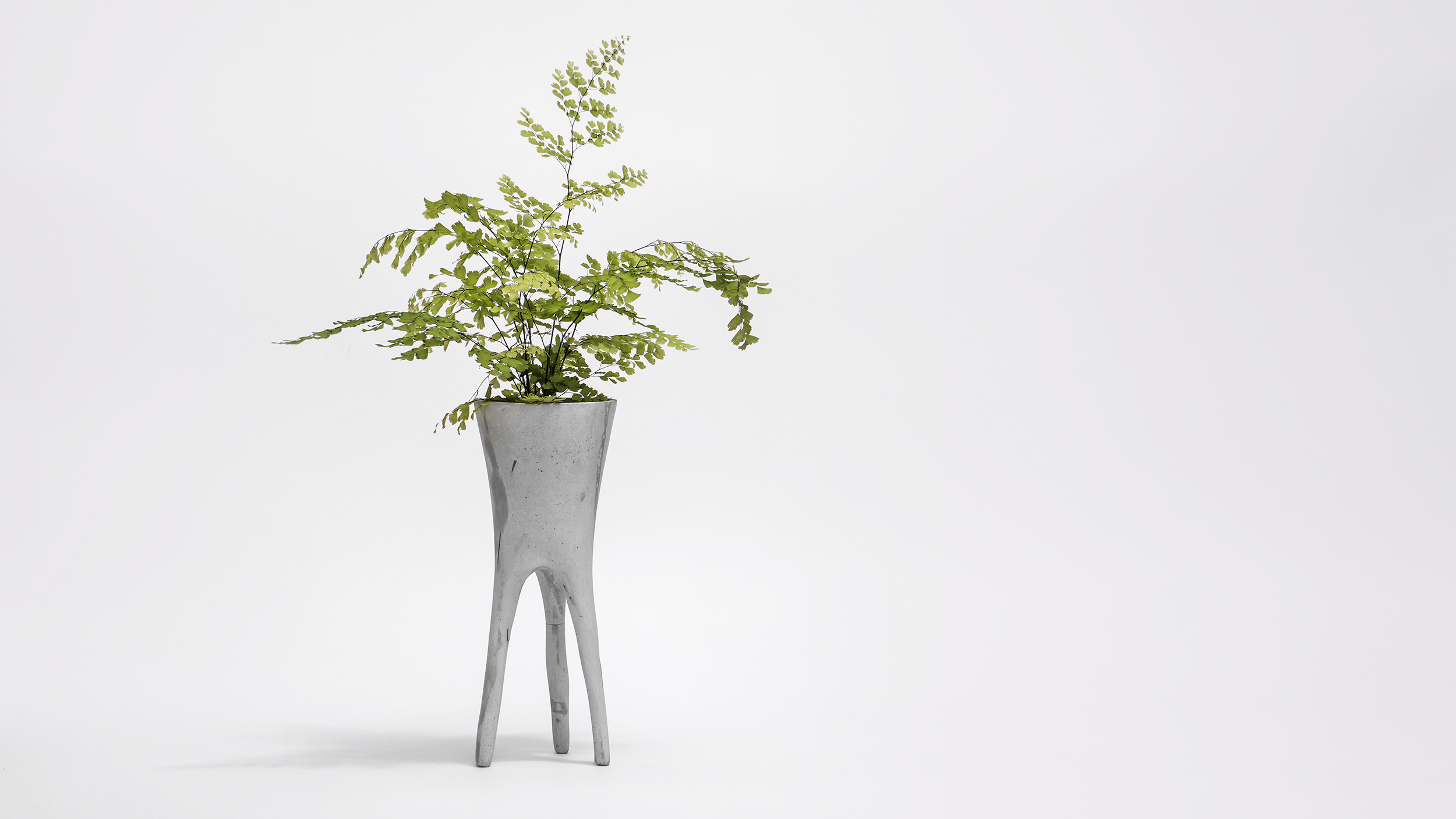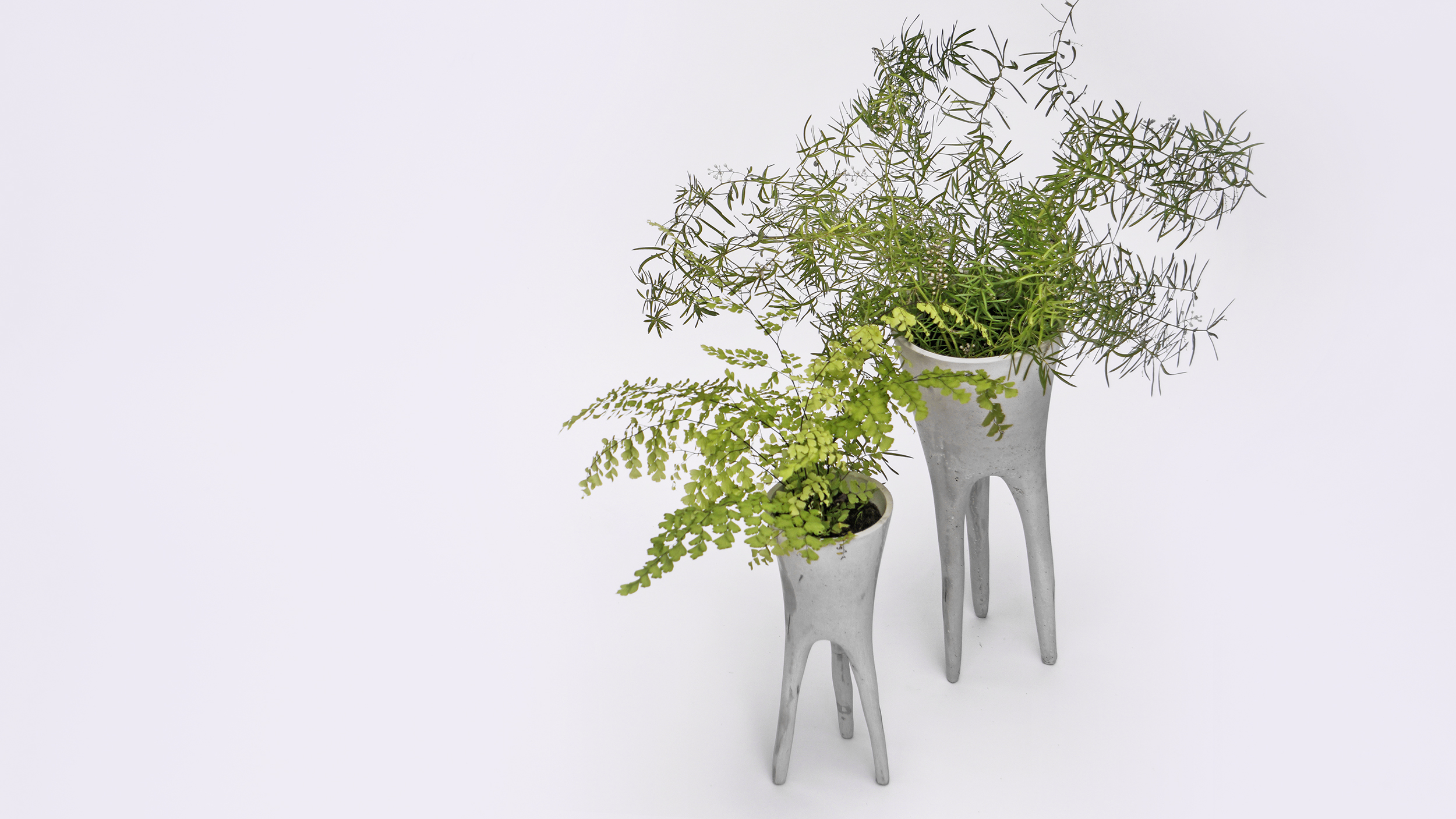 We encourage the use of plants and to learn about their care and growth. To understand the connection between plants and other living beings that create microhabitats in symbiosis with the plant. A way of approaching nature through knowledge.
This design focuses the attention towards the roots, the fundamental base of plants and the organ that allows them to be fixed to the soil and extract the nutrients they need to survive. A connection with our Earth that is usually hidden to the human eye and that we wanted to honor in this design.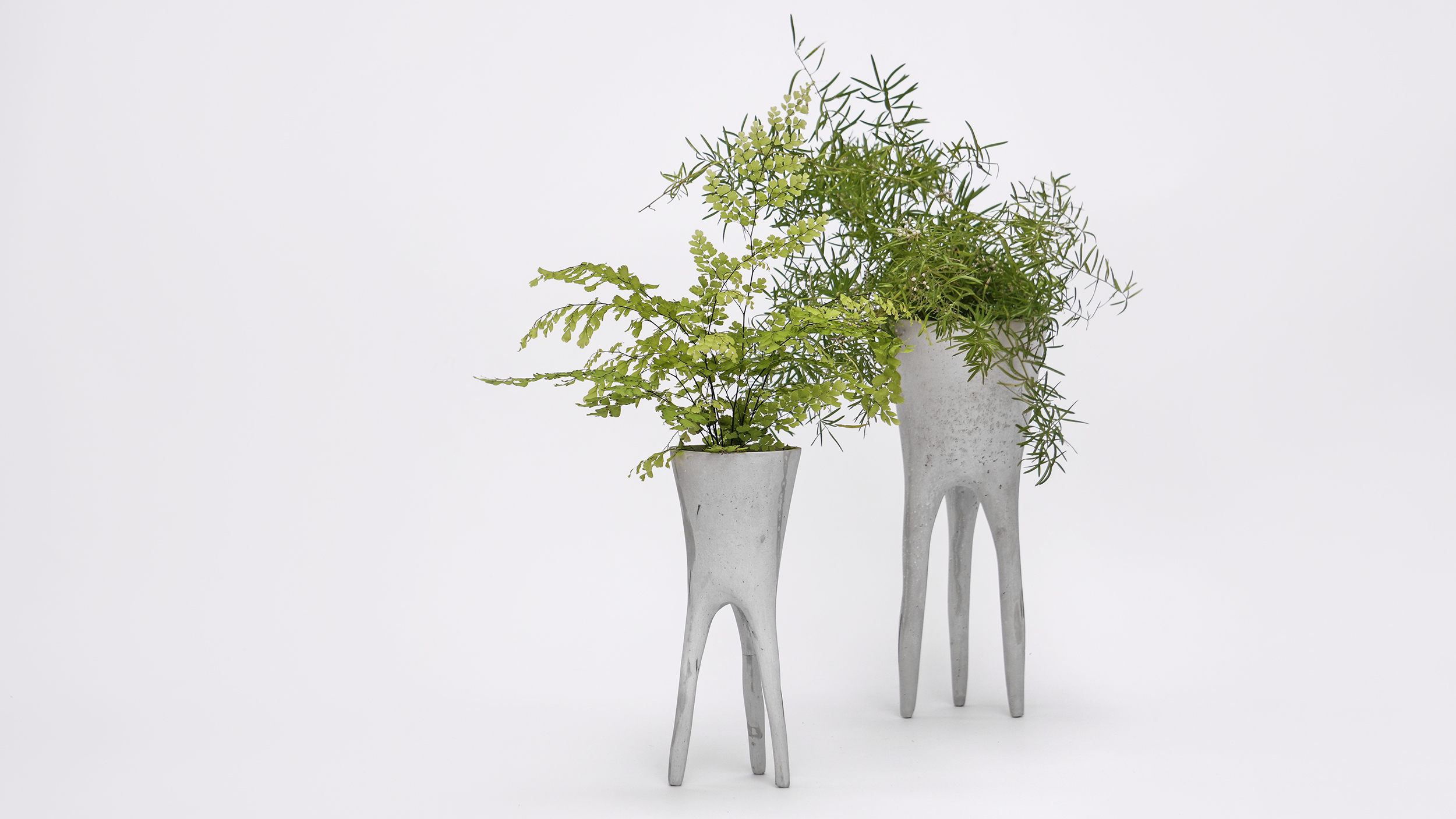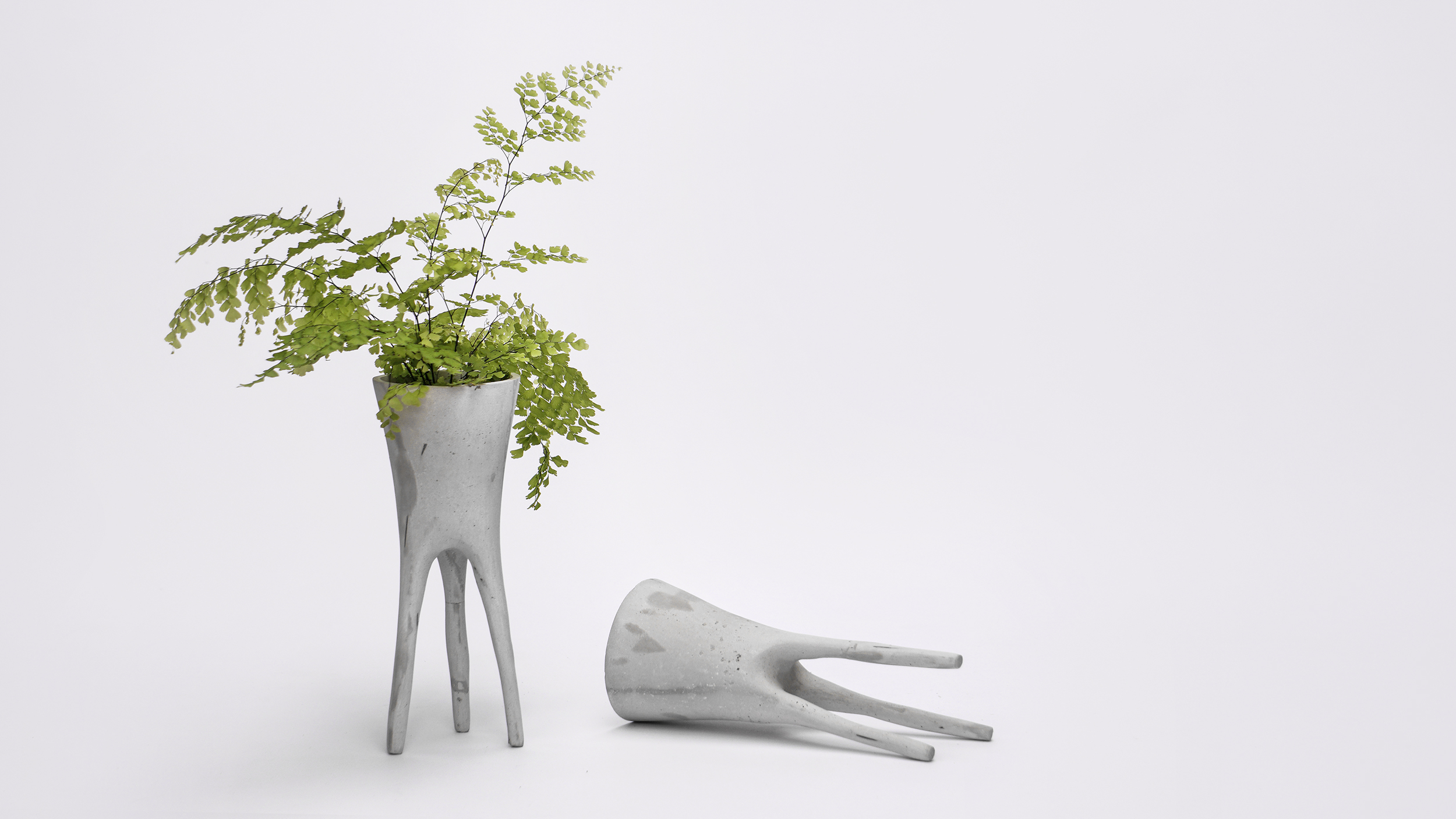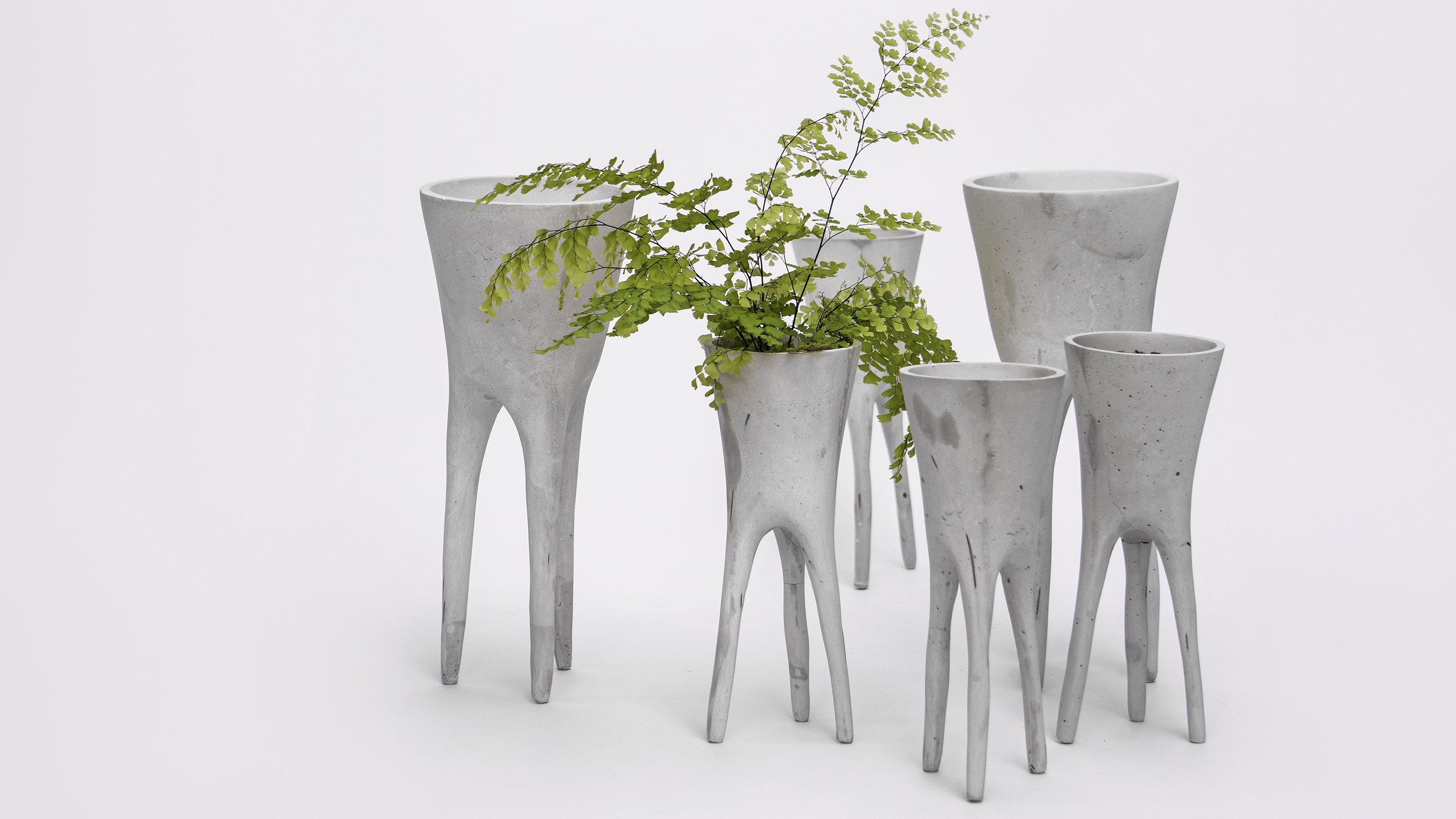 The material used was carefully chosen to benefit the growth of the plant that will live in it.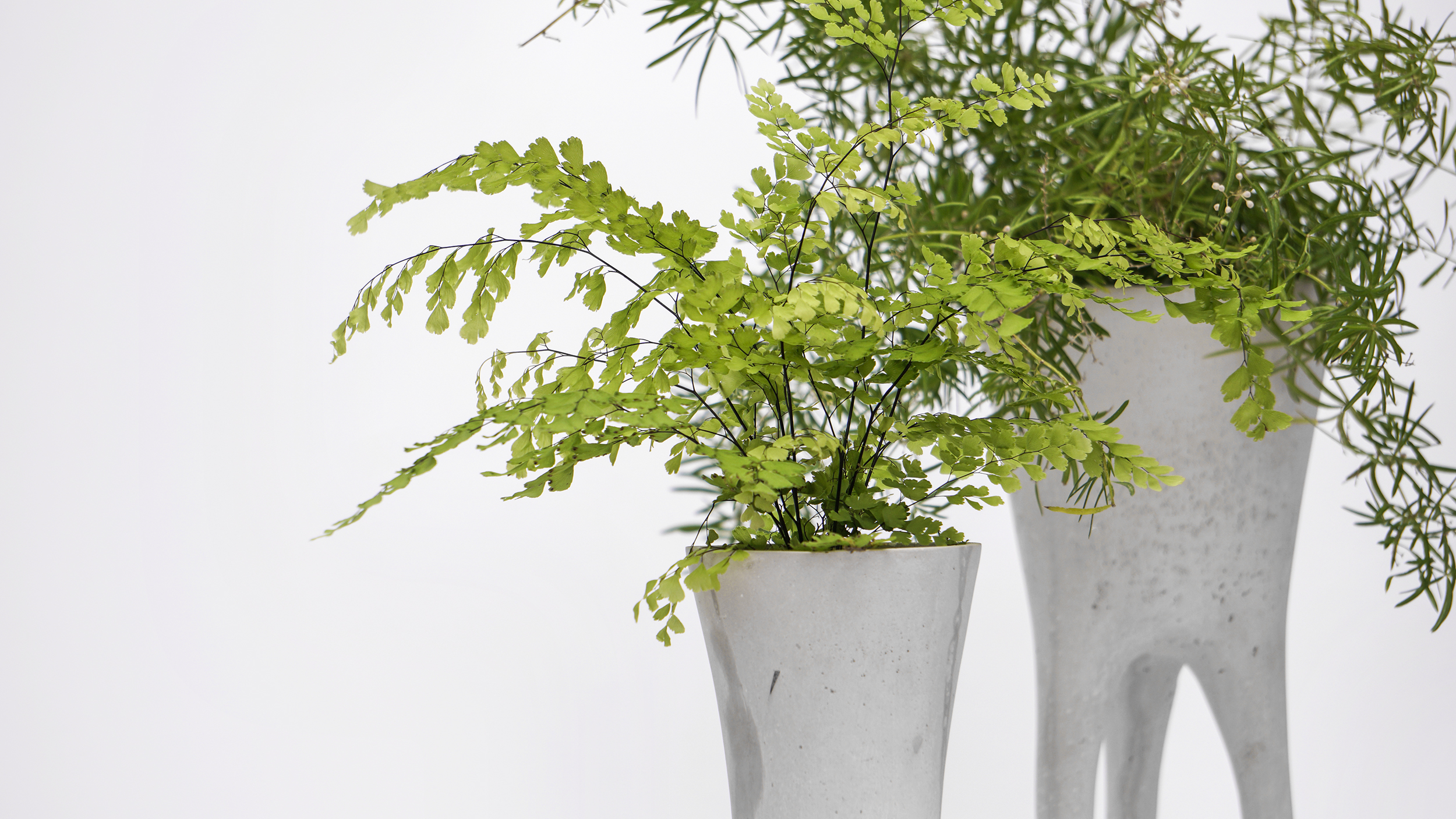 The porosity of concrete allows and facilitates the circulation of air and humidity towards the roots of the plant. While also acting as a sponge, the concrete removes excess moisture from the soil, helping to maintain the plant healthy.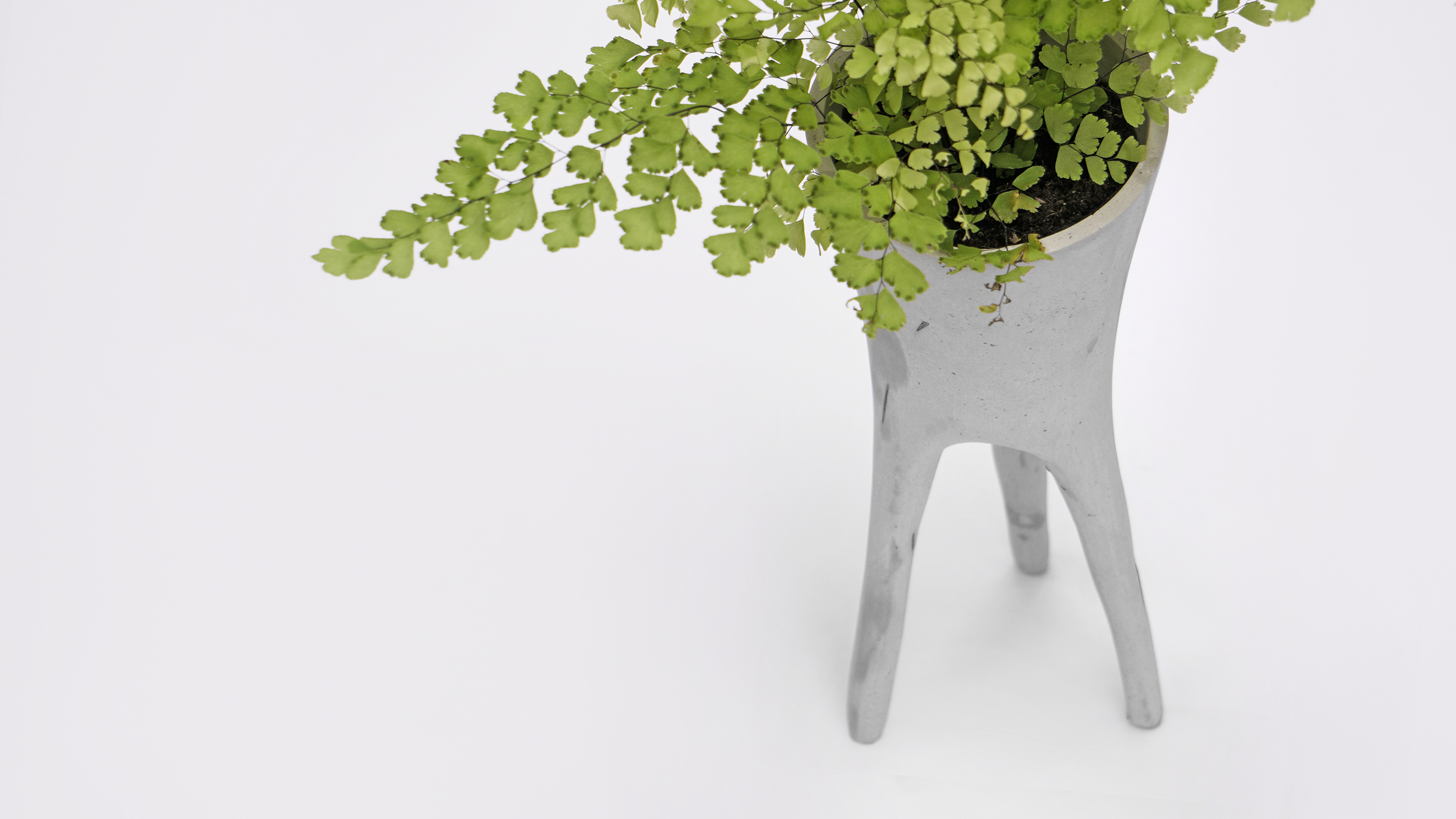 Available on comission, price upon request.