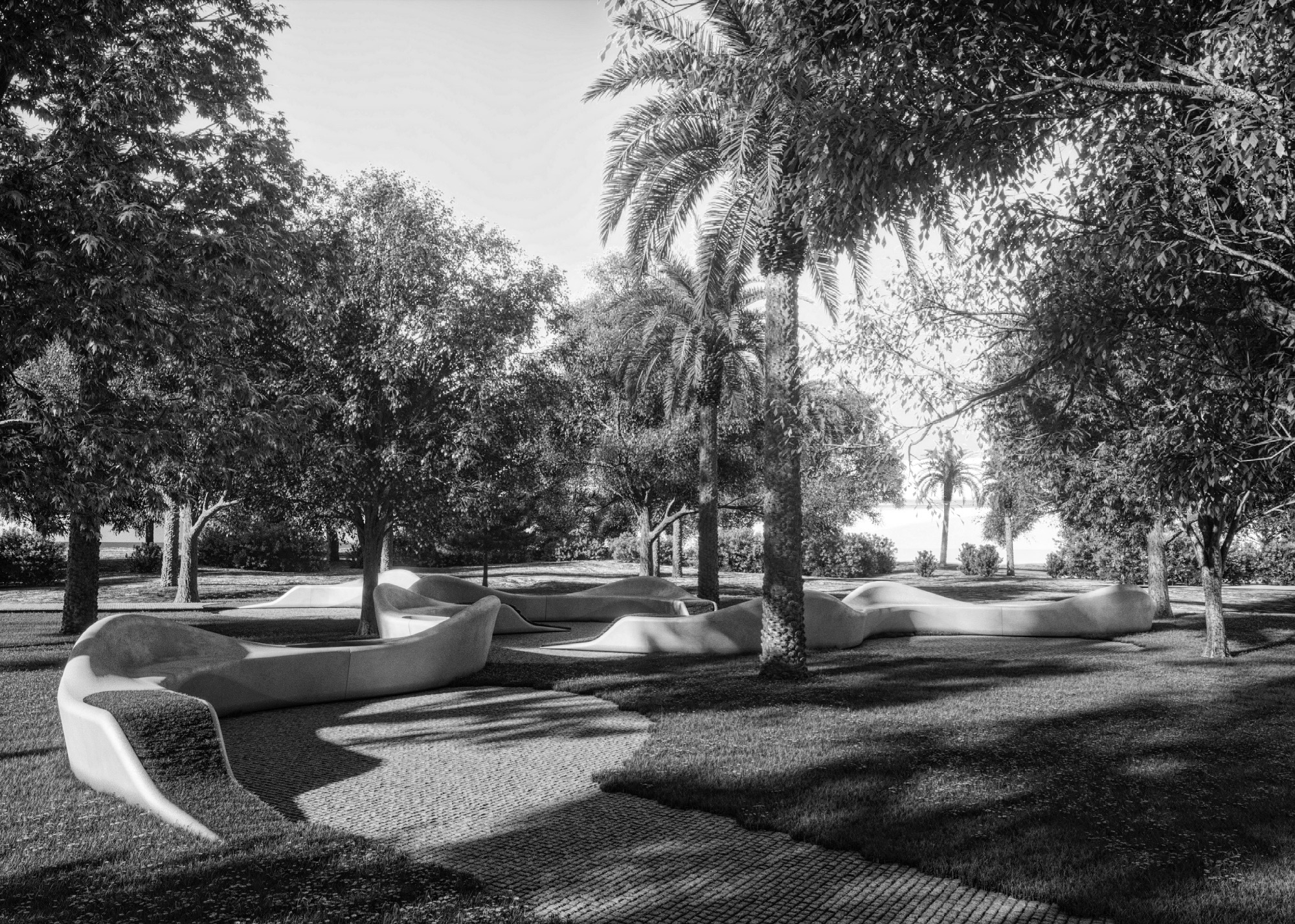 The project was created with the intention of incorporating nature in these dry areas of the districts of the city, which throughout history have been unused and undervalued. ROOT BENCH is the result of the formal representation of tree roots in nature, many of them are able to raise and re-enter the interior of the earth, creating a very interesting organic forms, full of movement.
These references have been used in some way to design a smooth organic product, able to promote direct contact with nature. The concept was also associated with this proposal, to generate feelings, emotions, experiences, so that it becomes a conversation between the user and the product.
The spirit that drives the development of this work is based on emotions and feelings to those who are used to living in dry places where there is less nature.